Host better, more productive meetings.
Our well-equipped, flexible meeting rooms are a professional place to meet with clients, customers, vendors, potential business partners, and more.
TOTUS is conveniently located right off of the Long Island Expressway in Melville, and our private meeting rooms are a brilliant way to create that ever-so-important first impression for your business. Available to rent by the hour, we invite you to check us out for your next meeting place and start having better meetings. Give us a call at 631-574-4400 to inquire or book!
Our Oak and Birch Conference Rooms are equipped with the latest technology to conduct meetings via Zoom or Skype.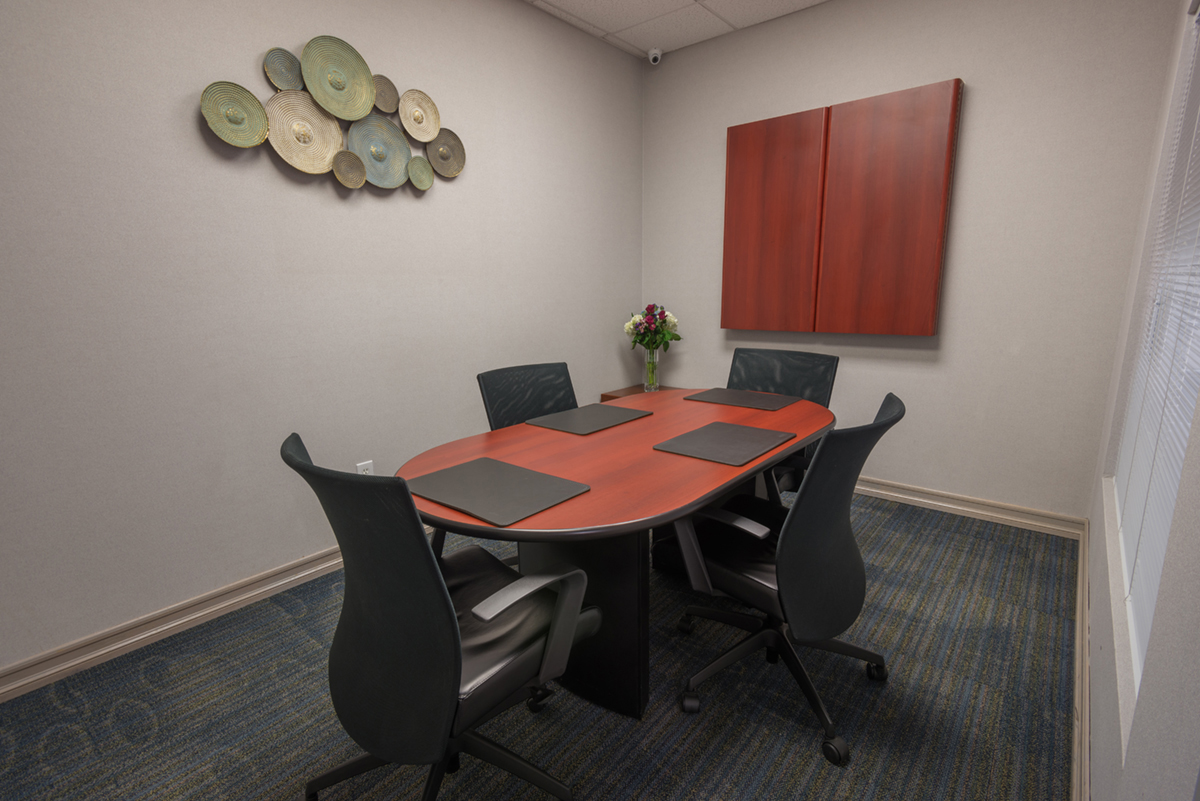 Available from $50 Per Hour
Aspen Meeting Room
Seats up to 6 people
Whiteboard
WiFi
Phone for conference calls
Ideal layout for interviews and small private meetings
Available from $70 Per Hour
Birch Meeting Room
Seats up to 12 people
Whiteboard
TV for laptop mirroring during presentations
Buffet for displaying catering
WiFi
Phone for conference calls
Ideal layout for closings and depositions
Available from $85 Per Hour
Oak Meeting Room
Seats up to 22 people
Ideal for classroom/ training layouts
Whiteboard wall
Ceiling with mounted projector
WiFi
Surround sound
Our meeting spaces include:
Plenty of parking
Receptionist to meet and greet guests
Super-fast Internet
Presentation boards and screens
On-site catering options
Phones for conference calling
Day offices are also available